5 May 2019
Match Report: Hornets vs Rovers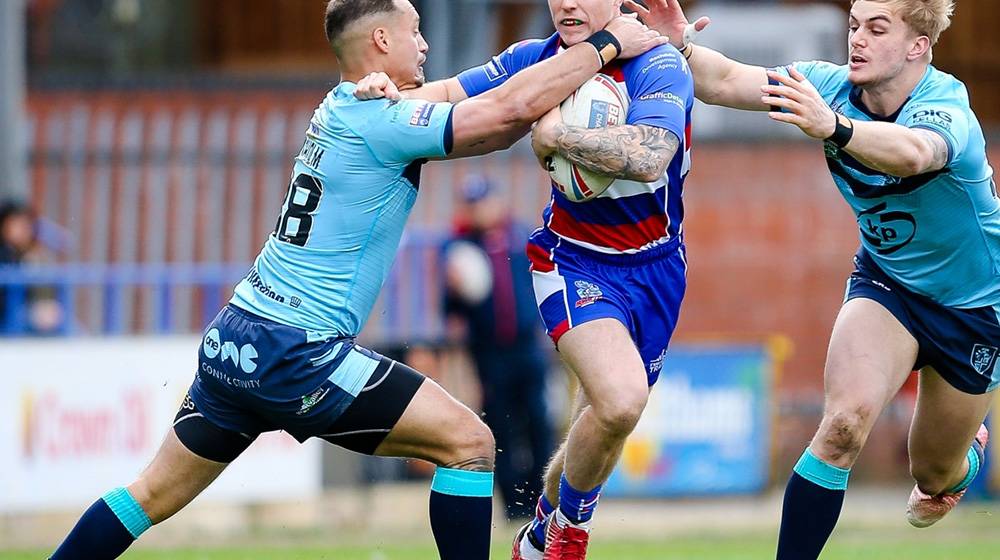 Rochdale Hornets played host to Featherstone Rovers in Matt Calland's first game in charge of the club.
By Ethan O'Gorman
A brace of tries from Conor Carey and Luke Cooper saw the West Yorkshire side pick up the two competition points on offer.
The first half did not start well for Rochdale as former North Queensland and Paramatta Eels hooker Cameron King crossed over for the Rovers first try of the afternoon. Bradford loanee Dane Chisholm added the extras to make it 6-0.
Moments later Featherstone crossed over again when the ball fell to James Harrison who touched down to make it 10-0 before Chisholm added another set of two.
Rovers made it three tries in fourteen minutes when Dane Chisholm went over unaided to make it 16-0, he even converted his own try to make it 18-0.
Rochdale hit back though, when the ball was shifted quickly out wide to Shaun Ainscough who slid over in the corner.
However, that wasn't the end of first half proceedings as Conor Carey went over in the 24th minute to end an action packed half.
The second half was another tale as Featherstone ran in six times.
Their opening try came on 47 minutes when Joshua Hardcastle went over following teamwork by Tom Holmes and Leeds loanee Ash Golding to make it 26-4.
It took Featherstone just two more minutes to find the try line when Cameron King went on a run up the field passing the ball to Luke Cooper who crossed for his first of two tries.
Visiting Rovers fans continued to sing as Rovers kept up their dominant display with Conor Carey going over for his second of the game quickly followed by Luke Cooper who went over for his second.
Despite the scoreline, Hornets continued to fight hard with Welsh international Ben Morris gifted a try as John Davis was dispossessed.
Featherstone scored another two tries to send their supporters away in full spirits.