3 Jun 2019
Match Report: Bulldogs vs Hornets (1895 Cup)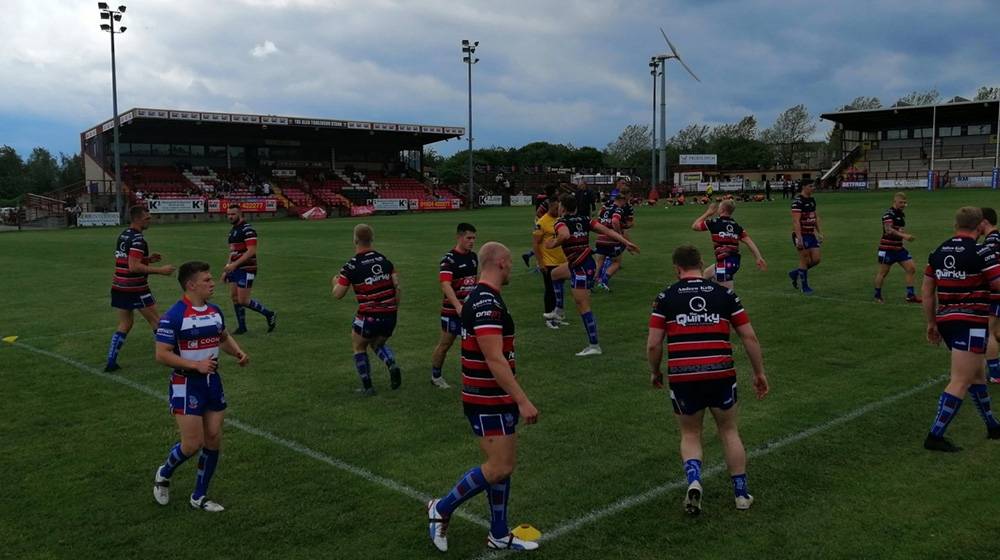 Rochdale Hornets travelled to Mount Pleasant to take on the Batley Bulldogs in the last 16 of the 1895 Cup but came away on the wrong side of a 38-18 scoreline.
By Ethan O'Gorman
The hosts opened the scoring inside five minutes when James Brown went over thanks to a short pass.
Despite an early score going against them, Matt Calland's Hornets forced the Bulldogs into giving away a goal line drop out.
This resulted in new signing and former Mayfield player Zac Baker racing through the host's defence and touching down underneath the posts, with Dan Abram converting to give the visitors the lead.
Batley regained the lead moments later when the ball was worked towards Lewis Galbraith who went over with Lewis Jouffret convering.
However, Rochdale responded once again creating pressure on the Bulldogs goal line this time the ball came to Brandon Wood who darted for the line and managed to stretch out and score.
The end of the first half saw the West Yorkshire side extend their lead further thanks to Jack Downs who collected a Crossfield kick.
Half Time: 16-12
The second half was another story as Batley ran in four tries in the space of 15 minutes.
Alistair Leak grabbed the first of the second when he darted over from acting half back with the conversion going wide.
Dom Brambani continued to be a threat when he slipped a pass to Downs who returned the ball quickly to the scrum half who dived over.
Manning and Joufrett linked up for Batley's next two tries, but the Hornets found a consolation try through Sean Ainscough who went over on the right hand side, however it was not enough as Matt Callands side fell to a 38-18 defeat.
Full focus will now be on Rochdale's championship clash against Dewsbury next Sunday.
Bulldogs Team: Scott, Tomlinson, Galbraith, Wood, Campbell, Jouffret, Brambani, Gledhill, Leak, Everett, Downs, Manning, Brown. SUBS | Bienek, Brearley, Taira, Ward

Hornets Team: Abram, Ainscough, Morris, B Wood, Kay, Baker, Thomas, Marriot, C Wood, Mitchell, Johnson, Gillam, Robson SUBS | Barberry, Coleman, Gregory, Gleeson