22 Jun 2019
Match Report: Eagles vs Hornets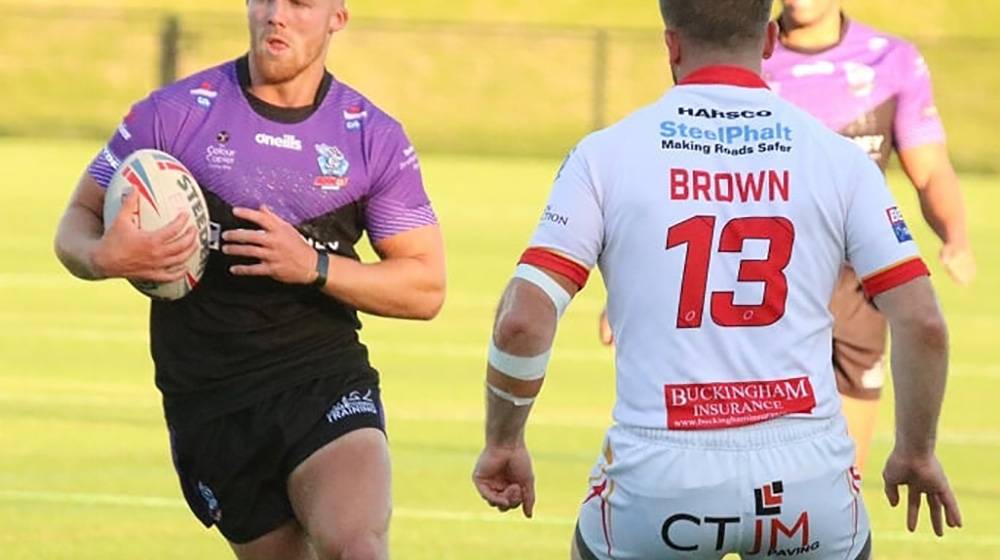 Rochdale Hornets travelled to the Olympic Legacy Park to take on the Sheffield Eagles as their Betfred Championship campaign continued.
By Ethan O'Gorman
Matt Calland's side put in a spirited performance against the Eagles with Callum Marriot scoring a brace alongside Dan Abram and Brandon Wood who also touched down but it was Sheffield who came away with a 46-24 win.
The Hornets started the game all guns blazing, scoring inside the first three minutes when a string of quick passes found fullback Dan Abram who sneaked his way over to give the visitors a 4-0 lead. Abram converts.
For twelve minutes both sides applied pressure to each other's defence, however it was the Eagles who went over thanks to Ryan Millar who touched down on the left hand edge. Pat Moran converts 6-6.
Sheffield struggled in the middle of the first half as the Hornets applied constant pressure, with their Oscar Thomas attempting a kick that if collected would have seen Rochdale score but a good decision by the Eagles saw the ball charged down.
A counter attack from Sheffield saw Oliver Davis use the afterburners to get past Dan Abram after a flurry of passes and to give the Eagles a 10-6 lead.
It took just six minutes for the Hornets to regather themselves with prop forward Callum Marriot getting himself over the line for his first of two tries to make it 12-10 with Abram levelling the scores with a conversion.
However, a positive first half came to a bad end when a kick by Thackeray fell into the arms of Meadows who touched down for Sheffield and send the Hornets into the sheds 16-12 down and everything to play for In the second forty.
Mark Aston's side needed just three minutes to score the first try of the second half when Anthony Thackeray planted the ball down next to the posts. Ryan Millar grabbed his second of the game soon after to make it 26-12.
Rochdale continued to push through the Eagles defence camping on their line but a grubber from Oscar Thomas fell into the hands of Brandon Wood who touched down to give the visiting fans a touch of hope.
Back to back tries from the home side all but sealed the two points however, man of the match Callum Marriot grabbed a late consolation before the Eagles scored on the hooter thanks to Millar who went over for his hat trick.
Eagles Tries: Millar (15,52,80), Davies (30), Meadows (40,62),
Eagles Goals: Walker (16,40,46,53), Guzdek (62,75,80)
Hornets Tries: Abram (3), Marriott (36,78), Wood (54)
Hornets Goals: Abram 4/4