5 Jan 2020
Match Report: Hornets vs Vikings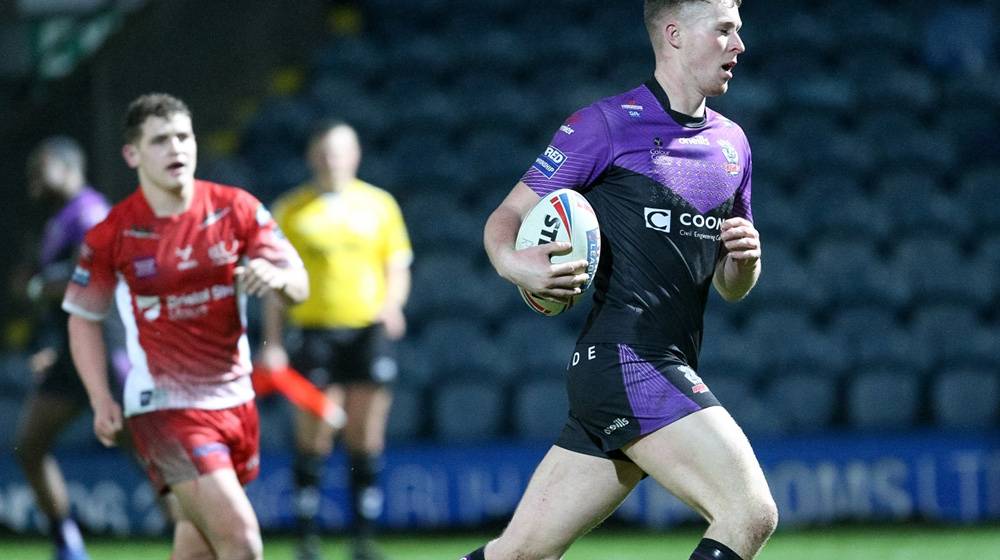 A new era began at the Crown Oil Arena as Rochdale Hornets welcomed Widnes Vikings in an entertaining pre-season affair.
By Ethan O'Gorman
A gloomy afternoon was the scene as Rochdale Hornets got their 2020 preparations on the field underway.
With just 5 full weeks preparation, head coach Matt Calland had a squad of 25 to choose from, giving run outs to a number of trialists.
After a cagey opening few minutes, it was the visitors who took the lead when Liam Cooper went over, with Joe Edge adding the extras.
The Hornets soon hit back through Andy Lea after a break from Sean Penkywicz allowed him to score under the posts. Converted by Sam Freeman, the hosts were level and looking good value.
The visitors went ahead again, thanks to Owen Buckley who dived in at the corner flag, but Edge was unable to convert from the touchline.
Then it was time for Penkywicz to grab his own try, with another Freeman conversion for the Hornets to take the lead 12-10.
The Vikings again took the lead after some superb Hornets defence, this time Buckley over closer to the posts for an easy conversion for Edge to extend the lead to 12-22
Just before the break, Ryan Bradbury picked up a shoulder injury that saw him head off to hospital for a precautionary x-ray.
After the break, with the rain really beginning to come down, it was the visitors who started the strongest, first Joshua Wilde with another conversion by Edge followed quickly by Oliver Brookes with Brad Calland converting.
Then on the 50th minute, Penkywicz grabbed his second of the game, as his grubber hit the base of the post and he gathered to dive in, while Matt Whitehead added the conversion to make it 18-34.
The hosts were not out of the game though, and Adam Hesketh went over with another Whitehead conversion to make it 24-34.
That was the end of the scoring, and a crowd of just over 600 went home with high hopes for next week and the visit of Oldham and the Law Cup.