20 Jan 2019
Match Report: Oldham vs Hornets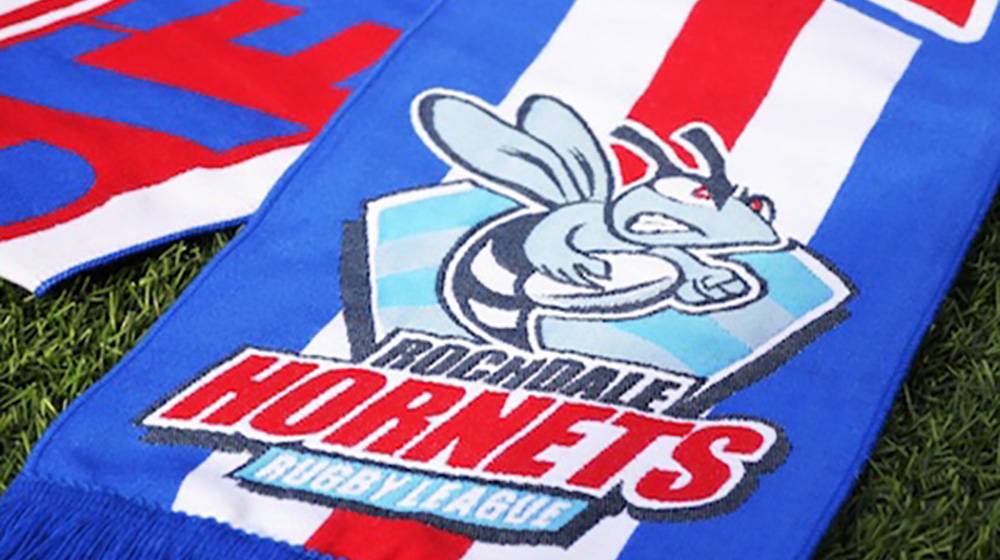 Rochdale Hornets continued their preparations for pre season when they traveled to Whitebank Stadium to take on local rivals Oldham in this year's Law Cup match.
By Ethan O'Gorman
After a narrow victory over Rochdale Mayfield last weekend, Carl Foster's Hornets headed into the match against Oldham in high spirits hoping to fetch the Law Cup back to the Crown Oil Arena.
However, the game proved a hard task for the Hornets defenders, but in the opening sets they stayed strong with the host's failing to break through to score.
Eventually the host's managed to break down the Rochdale defence with seven minutes on the clock when Zack McComb touched down despite being held by a number of the Hornets defenders, Dave Hewitt's kick went over the black dot to make it 6-0.
Both sides continued to give their all in a lively affair with a number of breaks being made by both side's the host's perhaps the unluckiest not to get on the scoresheet within that period, but they found the try line in the 22nd minute when debutant Anthony Bowman crashed over to make it 10-0 with Hewitt converting once again.
Half time was fast approaching and it was Oldham who ended it on a high when Jack Holmes made a run from the half way line which included a few side steps to impress the onlooking crowd, Hewitt once again coverted to give the host's a 18-0 lead at half time.
Welsh international Ben Morris got Rochdale on the scoresheet early on in the second half collecting a well placed kick and touching down to make it 18-4.
Jamie Greenwood extended Oldham's lead on 63 minutes, running from dummy half and barging past multiple Hornets defenders to make it 24-4.
Rochdale were not done though when a looping kick found Brandon Wood on the left hand side who touched down to make it 24-8 and that is how the scoreline stayed with Oldham retaining the Law Cup.