25 Feb 2019
Match Report: Batley Bulldogs vs Rochdale Hornets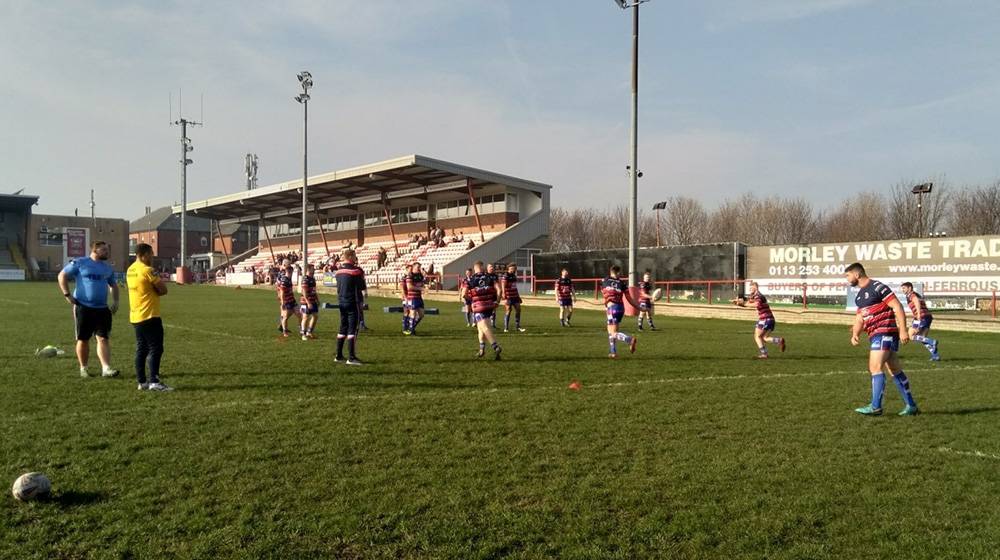 Rochdale Hornets fell to a third loss of 2019 with a 18-12 defeat at the hands of the Batley Bulldogs.
By Ethan O'Gorman
The sun was shining, fans and players were in high spirits for what was set to be a potentially close game and it turned out that way.
Both defences came out the sheds strong, with the first try of the game coming in the eight minute when Lewis Galbraith found his way over for the Bulldogs having shrugged off multiple Hornets defenders to score.
After this point the game started to develop into a defensive one rather than all out attack with Scott Moore delivering big tackle to deny the home side a certain try. Both sides back line kept up well and the next points did not come until the 27th minute when Lewis Galbraith scored an exact replica of his first try going over on the left hand side.
This saw the Bulldogs lead 12-0, but Carl Forster's side kept digging and it was Salford Red Devils loanee Adam Lawton who managed to push his way over after Shaun Ainscough ran 70 metres down field.
The two teams went into the sheds with everything to play for in the second half with Batley having a 12-6 advantage.
As darkness began to creep in, the mood within the ground changed as well as the style of play on the pitch.
Players began to look tired with the first score of the second half not occurring till the 62nd minute when Rochdale were penalised for holding down with Batley fullback Dave Scott kicking a two pointer from in front of the Craig Lingard Terrace to make it 14-6 to the Bulldogs.
Batley extended their lead in the 71st minute when Wayne Reittie was on the receiving end of a flow of quick passes which saw him go over on the right hand side to make it 18-6.

Hornets kept on pushing and showed great signs of determination with newly appointed captain Lee Mitchell dug deep and pushed himself over the line, despite consultation with his assistant on the touch line the referee awarded the try to give the match a grand stand finish with six minutes remaining.
Rochdale continued to push Batley's defence to the end, coming close to possibly levelling the game in the dying moments, but a knock on the line proved costly and gave the host's the two points as the hooter sounded.