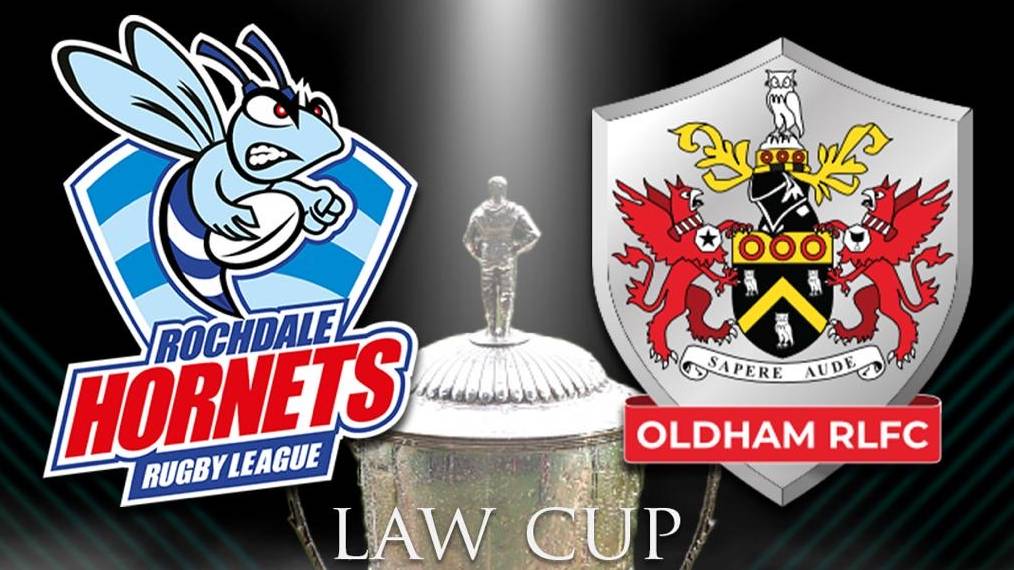 Rochdale Hornets will host Oldham, for the Law Cup, on January 21st 2024
Rochdale Hornets will host local rival Oldham for the Law Cup on January 21st 2024 as part of our preparations for the 2024 Betfred League One campaign.
The Law Cup is a traditional pre-season friendly fixture that dates back as far as 1921. Rochdale MP A J Law, a local mill-owner, put up the cup for a pre-season game which would raise money for hospitals in the two towns. Initially, it was known as the Infirmaries Cup, but with the arrival of the NHS just after the second world war it was decided to change the name to that of the donor.
A sizeable crowd is anticipated with the best post-war attendance being 11,653 in 1952. In the last 50 years however the biggest crowd was 3,097 at Spotland on January 1st, 1998.
Speaking about the news Hornets Chairman Andy Mazey said "We're delighted to be hosting the Law Cup, three years since that memorable win in 2020, my first game as Hornets Chairman. Our big spending neighbours are coming to town as holders and favourites having recently gone public with their aim to go undefeated in League One in 2024, and invested heavily in a top end Championship budget. Our supporters can be assured however, Gary and our guys are looking forward to embracing the challenge, in what will be our first hit out of 2024.
In terms of the pricing, the intention is to make it simple and as affordable for both sets of supporters as we possibly can, in order to encourage a good turn out. In layman's terms, its a tenner across the board which is dirt cheap in this day and age, and the kids from Rochdale and Oldham Borough's go absolutely free".
Additional information on the 71st instalment of the Law Cup can be found below: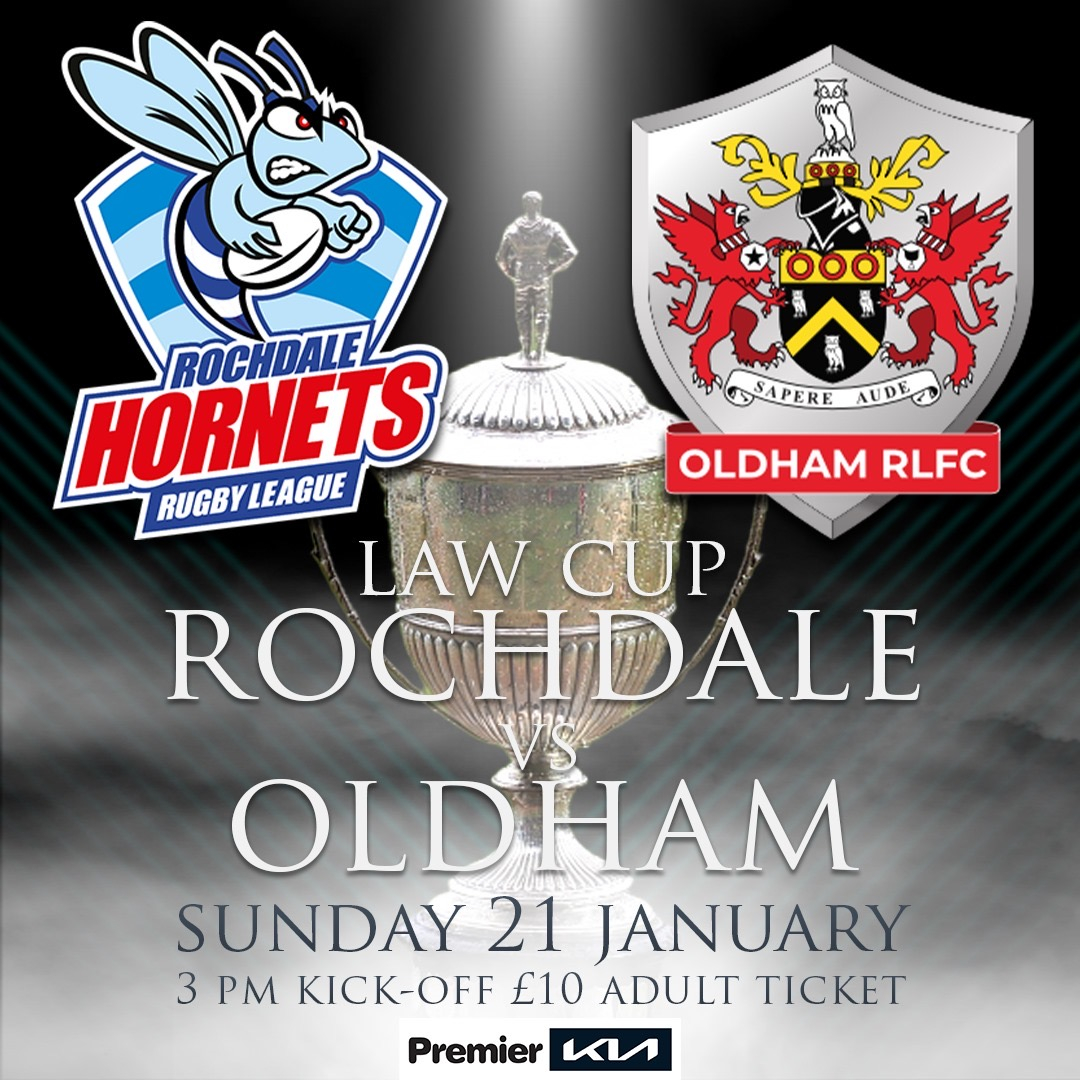 3pm kick-off.

Adult - £10
Under 16s - Free
Tickets are available by clicking the link here - Rochdale Hornets RLFC (hornetsrugbyleague.co.uk)
Supporters who purchased tickets for the Cancelled London Skolars home match in 2023, that have NOT claimed a refund, will be automatically transferred to this match, and your ticket will arrive in your inbox within the next 5 working days. If you have not received it within this time, please contact the club by email at info@hornetsrugbyleague.com
Supporters with 2023 Season Cards, will be able to enter this fixture by using this card.
Match Sponsorship, Hospitality and Corporate Boxes are available to all. Please contact the club directly on 01706 648004 or email info@hornetsrugbyleague.com
CAR PARKING
Further details to follow in due course.