17 Nov 2023
MARTYN RIDYARD SIGNS FOR 2024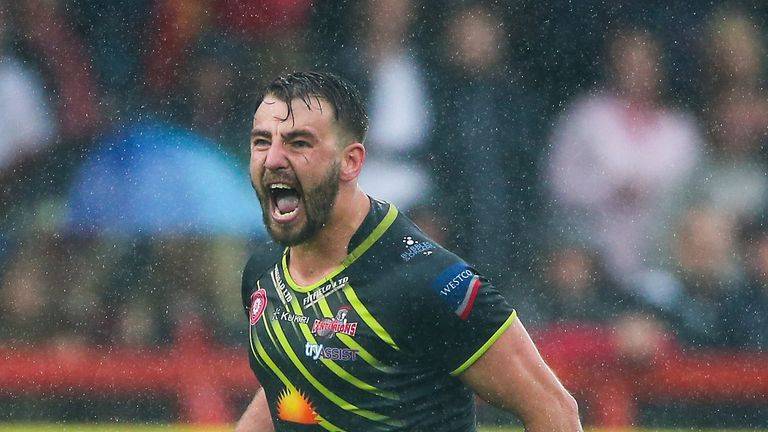 Rochdale Hornets are delighted to announce the signing of experienced Half Martyn Ridyard ahead of the 2024 season.
Rochdale Hornets are delighted to announce the signing of experienced half, Martyn Ridyard ahead of the 2024 season. Martyn joins the club following a stellar playing career to date at the likes of Leigh Leopards, Huddersfield Giants & Featherstone Rovers.
He remains one of the best and most influential players in the sport having played in the Super League and winning the Championship and Northern Rail Cup on multiple occasions. Martyn has played over 300 first class games at Super League, Championship and League One level, scoring almost 3000 points in a remarkable 15-year professional career. Martyn was also awarded a testimonial year in 2020.
Chairman, Andy Mazey, commented on the signing; "This is a signing that signals our intent as a club to progress both on and off the field in 2024 and beyond. Riddy, as he showed playing against us this year, remains one of the best pivots operating outside of Super League, and is a leader, standard setter, decision-maker, goalkicker and prolific points scorer. He will also take his first steps into coaching with us, working under Gary as part of an improved coaching structure in 2024. Martyn lives and breaths rugby league and will be a big voice on and off the pitch for us, having done everything you can possibly do at Championship and League One levels, and also having had a successful spell in Super League. That level of experience will be massive for Gary and the group, and will help drive standards and expectations at this club". Welcome to Hornets Riddy!".
Martyn added, "I'm really excited to be joining Rochdale Hornets. After a couple of meetings with Andy and Gary about the direction the club is going and the role I will be involved in it was an easy decision to join. I Still feel I have plenty to offer on the field but the chance to also assist Gary and his coaching staff really excited me and I'm looking forward to working along side them. Can't wait to get started."

Player sponsorship is available for Martyn Ridyard at £300+VAT for Supporter Sponsor and £500+VAT for Corporate Sponsor. Contact the club for more information.