27 Jun 2022
Hornets Women buzzing after latest victory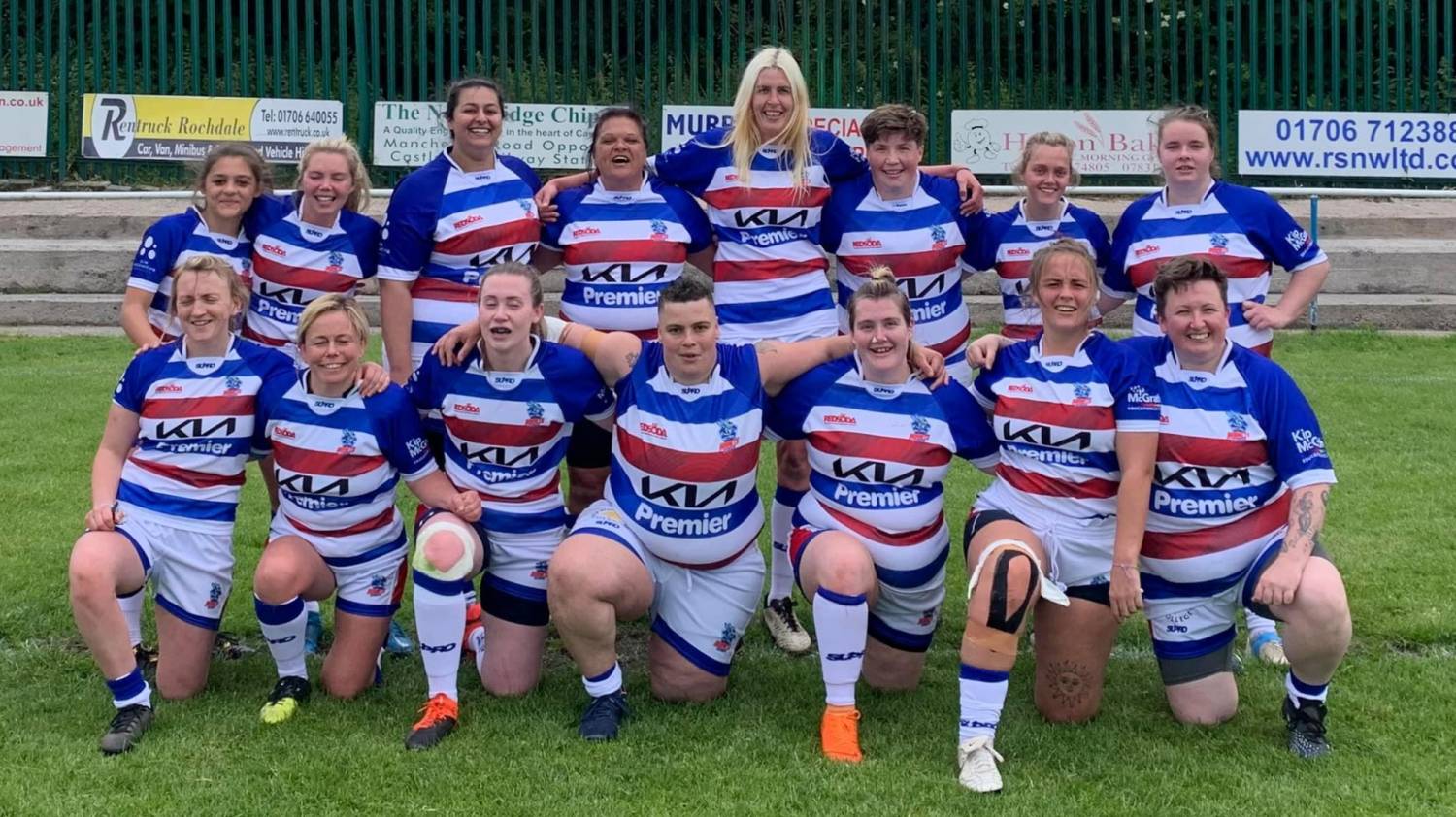 Round 7 of the Women's League 1 season brought Hornets Women, who are coming off the back of two straight wins, up against a notoriously tough Wigan St Pats Ladies side.
Temporarily setting up home on Firgrove Playing Fields, the local rugby league community turned up in numbers to support the ladies.
With several influential players unavailable, Hornets were still able to field a very strong team - a true testament to the strength of their squad.
Hornets started in typical fashion, tough and uncompromising, whilst Wigan St Pats were true to their steely reputation, setting up a fiery contest.
The game went to-and-fro for 60 minutes.
Despite never going behind, Hornets were tested - as a group more - than they have at any other time this season.
Hornets scored twice early on through Morgan Pearson and Tammy Murphy, with Harriet Widdup converting one.
Wigan hit back and never let Hornets pull away, managing to always stay within a score.
But with another couple of tries for Morgan, Rochdale kept the scoreboard ticking over whilst Wigan continued to fire back and tied the game at 18 all - on the hour mark.
This was a real test of character for Hornets in what felt like a huge moment, not just in the game but, in their season and several Hornets ladies came up with some huge plays.
A returning Katie Stevens was inspirational, leading in every sense, in a Hornets side that spanned 35 years in age.
Another inspiration was Wendy Garforth, an ex-Great Britain international, returning to Rugby League after 15 years; an unassuming character but a true, natural, leader who will be a huge asset to Rochdale Hornets!
On 60 minutes, Stevens hit a line off scrum half Holly Hilton and powered her way over the line to score a try that we may well look back on as a pivotal moment in our season. Tammy Murphy converted.
Morgan Pearson later darted through a tiring defence to go over for her fourth try of the day, Murphy again converting, and sealing a 30-18 win for Hornets.
Every player deserves a special mention for an outstanding performance.
Steph Hillen again was another that stood up when we needed something from the ladies, really taking it to Wigan St Pats.
Special mentions though have to go to two ladies playing their first games of rugby league - Nina Brookes and Emelie Byrom.
Nina played tough never putting a foot wrong and emerged as another leader in a squad of many.
Whilst 17-year-old Emelie who'd never played any rugby before was brilliant, another exciting young prospect to keep our eye on.
Morgan Pearson was once again chosen as player of the game for Hornets after a scintillating non-stop performance.
Hornets now look to next week's away fixture at Sheffield, a match that will prove to be a yardstick of how far the team has come - and where the Hornets stand - in terms of challenging the league's high-flyers.
Hornets Head Coach Ben Bird was understandably delighted with his team: "I couldn't be prouder of the ladies today, Wigan really put it to us, they're a good side with a few ex-Super League players so we've done well to come through that.
"We've got an amazing group of women, a mix of experienced players and exciting younger girls, it's a pleasure to be part of.
"The other coaches, Rob Rigby and Wayne English, have been great too.
They've come in with no ego or expectation and have improved us; Hornets Women is a really good place to be at the minute."
Hornets: Libby Hadfield, Millie Harris, Nina Brookes, Claire Sutcliffe, Emelie Byrom, Harriet Widdup, Holly Hilton, Tammy Murphy, Morgan Pearson, Shaz Pearson, Armani Khaliq, Beth Harris, Steph Hillen.
Interchanges: Katie Stevens, Shauna Leigh Moore, Wendy Garforth.