28 May 2022
Featherstone Lionesses 10-24 Hornets Ladies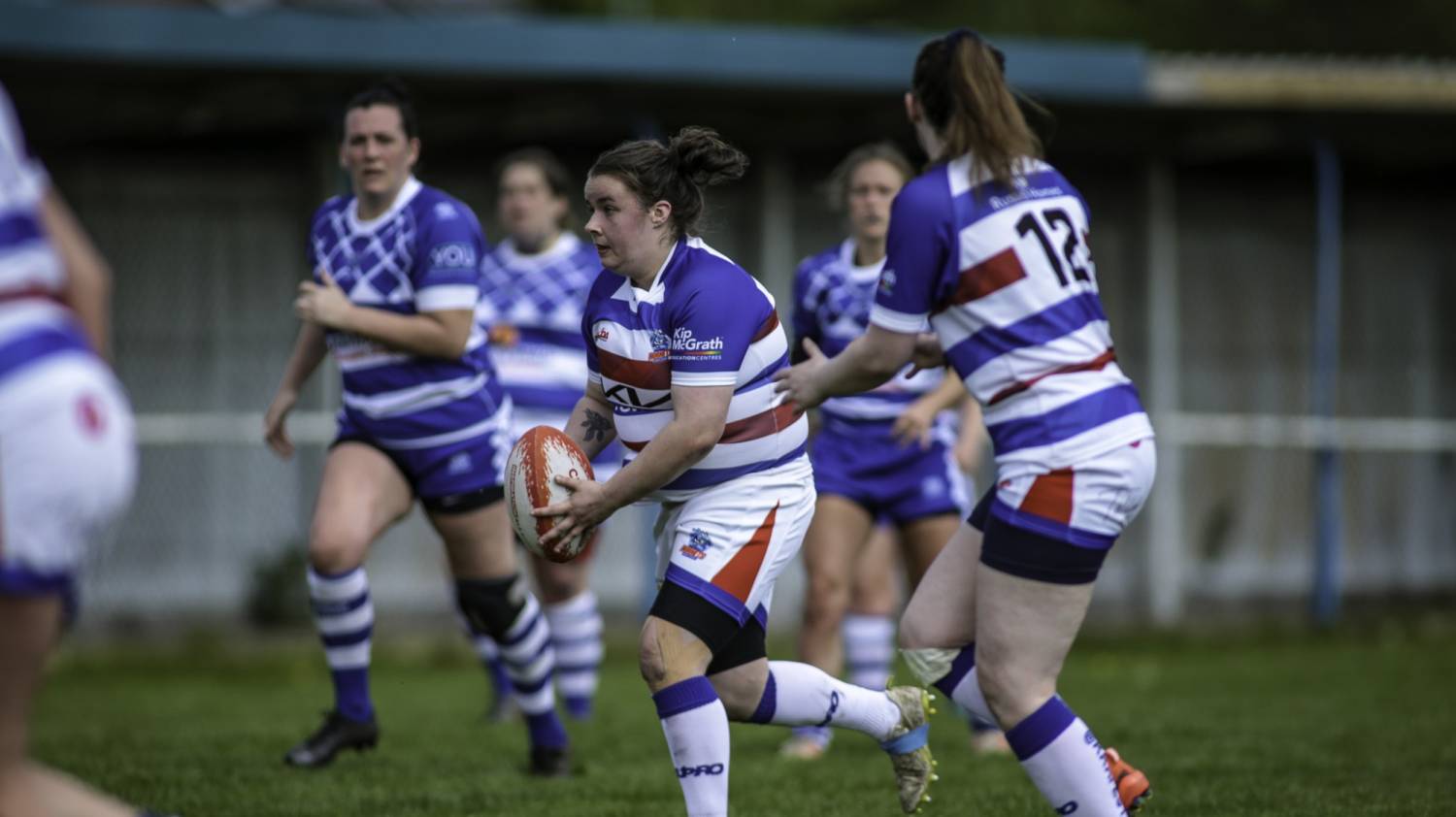 Round 3 of Hornets Ladies' season brought us to the home of Featherstone Lionesses; in the same fixture last season, Hornets were comfortably beaten 46-20 on a tough afternoon.
From kick off, Hornets started as they have each game this season - with uncompromising defence knocking back the Featherstone bodies.
Armani Khaliq pulled off the pick of the hits with an Adrian Morley-esqe shot.
Steph Hillen was also a woman on a mission.
For someone with quite a diminutive figure, she is very much the intimidator and tackles way above her weight.
This is something that can be said about a raft of the Hornets players this year and it really is something to behold!
Ten minutes in, Hornets' 16-year-old superstar Morgan Pearson broke through the line to go under the sticks for the first try with Harriet Widdup converting.
Featherstone hit back with an unconverted try of their own five minutes later, only for Hornets to extend their lead on 25 minutes again through Pearson.
Widdup added the extras to make the score 4-12.
Pearson completed her hat trick, on the half-hour mark, with her pace and balance creating another line break to go under the posts and leave Widdup with an easy conversion.
Featherstone fought their way back down the field, helped by a couple of penalties handed to them by a tiring Hornets defence, and eventually crossed over for a converted try.
However, Hornets hit back on the stroke of half time.
From the Featherstone ten-metre line, a short ball to the powerful Khaliq resulted in her first try of the season.
Widdup again would convert bringing the score at half time to 10-24.
The second half started as the first did with strong running from Hornets pack, Tammy Murphy really laying a platform along with Khaliq, while back-rowers Beth Harris and Sam Brazier both dominated their channels.
With the score unchanged from half time and Hornets turning up the pressure on the Featherstone side, a Lionesses player went down injured with what looked like a cut to the face - she was swiftly attended to by coach and physio.
After a while, the referee announced to the Hornets coaches that Featherstone's coach was leaving with the injured player.
This left Featherstone without a qualified coach and so the decision had to be made to abandon the game.
This was a disappointing end to what was a momentous performance in the history of Hornets Ladies.
The game was only going one way however and both parties agreed that Hornets should leave with the two points.
Everyone at the game was evidently bursting with pride.
A large Hornets contingent was there to witness a remarkable performance and it was the first time Hornets songs could be heard being at a ladies game!
Hornets: Libby Hadfield, Claire Sutcliffe, Millie Harris, Chloe Mansell, Harrier Widdop, Steph Hillen, Sharon Pearson, Morgan Pearson, Tammy Murphy, Sam Plant (C), Sam Brazier, Beth Harris, Armani Khaliq.
If you fancy getting involved with the Hornets Ladies, get down to Mayfield Sports Centre on Tuesdays between 7-8pm.