26 Jan 2019
Match Report: Hornets vs Wolves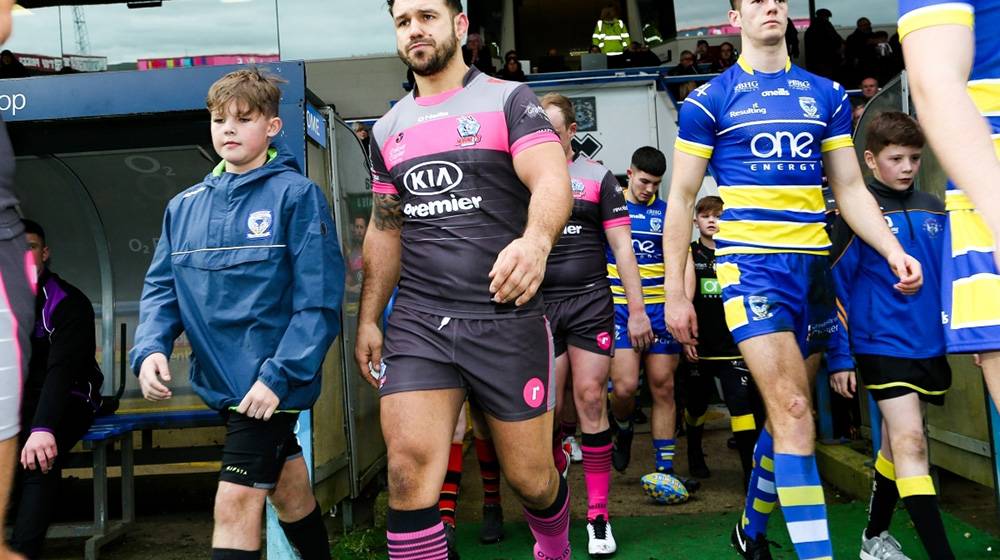 Rochdale Hornets put in a spirited performance against Warrington Wolves following last week's Law Cup
By Ethan O'Gorman
It was the Hornets who got first blood though when they took advantage of an out of focus Warrington defence with captain Lee Mitchell on the receiving end of quick play. Dan Abrams slotted the kick over to make it 6-0.
The host's continued to apply pressure, but Warrington found a slight gap in the Hornets defence with Riley Dean putting on the afterburners to score under the posts.

Warrington's experience and strength in attack proved vital though when Padraig Anglin powered over despite multiple defenders on top of him to make it 12-6.
Sitaleki Akauola extended the Wolves lead once again when he received a quick inside pass and used the goalpost's to his advantage to ground the ball.
Rochdale were then reduced to twelve men when former Castleford and Wakefield hooker Scott Moore was sin binned for a high tackle on Luis Johnson.
As rain poured down onto the field it was Warrington who came out the sheds the better side, using a poor goal line drop out to their advantage shifting the ball out wide to Jamie Abram who slid through the mud to score.
Despite the ongoing weather, both sides continued to give their all Hornets newest recruit Mike Weldon found his feet and slipped through the Wolves back line sprinting thirty yards down field to score.
Former Batley Bulldog and Wigan Warrior Shaun Ainscough scored the try of the game moment's later when a looping kick from Stu Howarth landed perfectly in the arms of Ainscough who touched down to put the Hornets back in contention.
The host's found the try line for the fourth time when Jordan Case was on the receiving end of quick and accurate passes to touch down and put the Hornets within four points of the Wolves with just over two minutes left on the timekeeper's clock.
Warrington managed to hold on to victory heading into their Super League game against Leeds Rhinos next week on a positive note.