19 Apr 2019
Match Report: Lions vs Hornets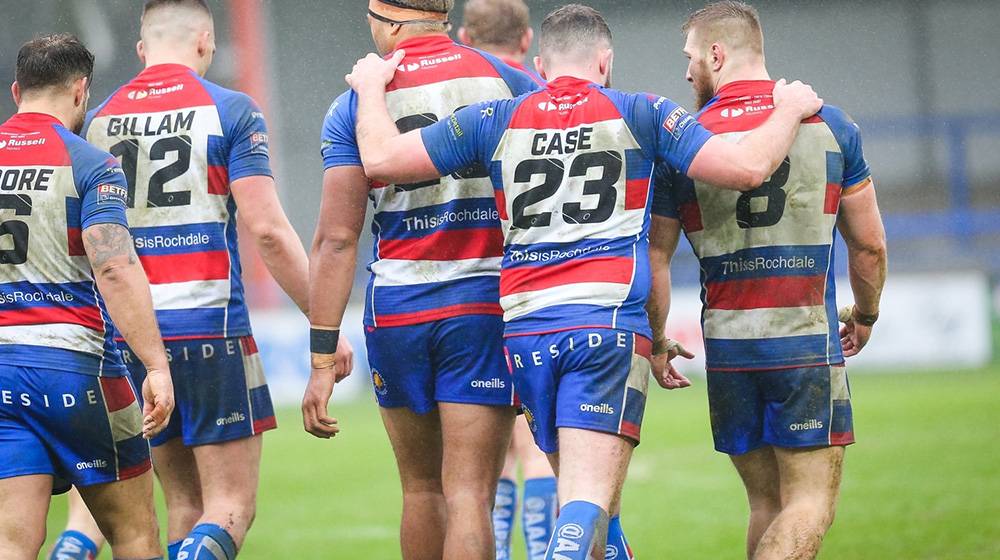 Rochdale Hornets travelled to Heywood Road to take on their nearest and dearest rivals Swinton Lions in round 10 of the Betfred Championship.
By Ethan O'Gorman
A total of four tries by Swinton's Mike Butt saw the Lions come away 36-22 winners in the baking Manchester sun.
It took the hosts just four minutes to get themselves over when they applied pressure on the Hornets defence using quick hands to ship the ball out wide to the previously mentioned Mike Butt who went over in the corner for his first of four tries.
The Hornets soon hit back though forcing repeated sets and applying pressure on the Swinton line themselves and it was Dan Abram who crossed over for Carl Forster's side when he dummied past the Lions defence.
Swinton hit the front for the rest of the first with Mike Butt, Oscar Thomas, and Liam Forsyth all crossing over.

The second half was a different story though despite Swinton opening the scoring once again through Mike Butt who grabbed his fourth of the game which was sparked from back play.
Hornets hit back with back to back tries by fullback Declan Kay to bring themselves back in the game the first of which was scored following a long looping pass which found Rochdale's fullback out wide before he squeezed over for his seconds on the next set.
Pressure kept on being applied to the hosts goal line forcing Swinton to give away multiple penalties, this followed with a try from head coach Carl Forster who managed to push himself over the line despite multiple defenders on top of him.
That proved to be the last score for the Hornets as Swinton all but sealed a Good Friday victory when Gavin Bennion crashed over the line after receiving a superb pass from Luke Waterworth.