16 May 2022
Calland: "We've got to bounce back and I'm sure we will do."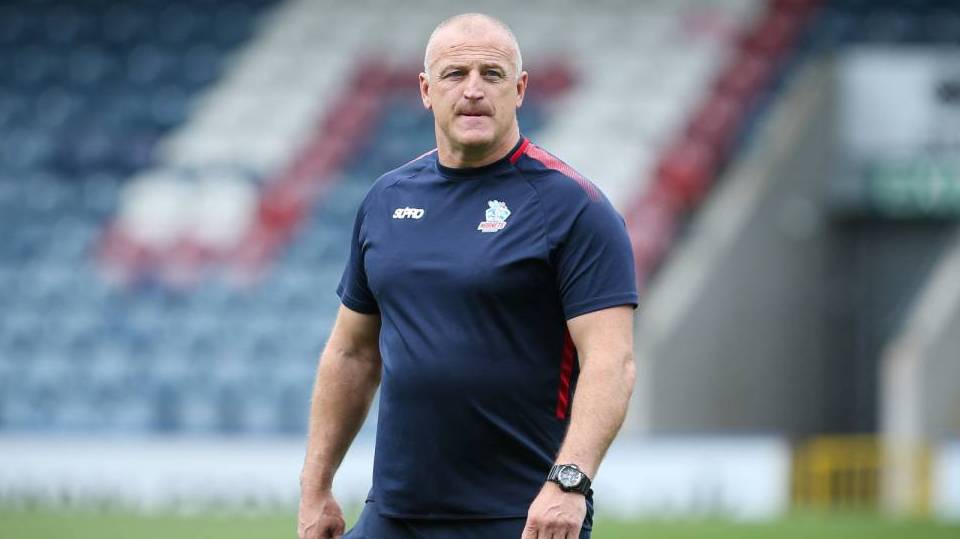 Rochdale Hornets Head Coach, Matt Calland, was left to rue his side's ill discipline after their winning run was brought to an abrupt end by Keighley Cougars on Sunday.
The Round 8 clash had been a hotly contested affair until two yellow cards, for Paul Brearley and Ben Killan, allowed the Yorkshire outfit to show their class and run out 40-16 winners.
"I thought the game swung on those two sin bins," said Calland.
"In the second half our penalty count was ridiculous, and I think that period with only 11 or 12 men was where the game was won and lost.
"I'm really disappointed with our discipline; you can't give that amount of penalties away and put yourself under so much pressure against the players that Keighley have got.
"It's frustrating because we were right in the game and I think if we hadn't had those men in the sin bin – it definitely could've been a different result."
"That being said, I thought they defended better than us – and showed more hunger – at times so the discipline isn't the only thing we need to work on."
Despite a tough day at the office, there was still positives to take into next week – including the performances of Calland's latest signings.
"I was really pleased with how they went in their first game.
"I thought Jy showed some really class touches out wide - he set up that first try brilliantly.
"Rob Worrincy made some great carries for us and he'll only get better with every game."
Phoenix Laulu-Togaga'e also came off the bench, and impressed, but unfortunately suffered an injury late on.
Calland believes this injury will bring the 19-year-old's two-week loan to a premature end.
He said: "Phoenix has come on and I think he's injured his shoulder, so that's obviously hugely disappointing - it's not looking like he'll be ready to play next week."
Hornets now turn their attention to Saturday's game with Doncaster, for which the former England international is demanding a response.
"We're back at home so we've got to bounce back and I'm sure we will do.
"We've got to win, it's as simple as that."